Posts for tag: oral health
By Canton Dental Collaborative
November 21, 2018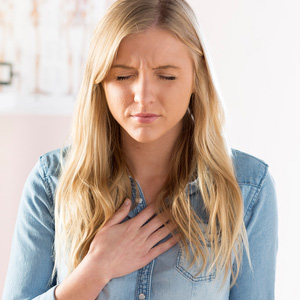 Gastroesophageal reflux disease (GERD) is a digestive disorder that can lead to a number of serious health problems. One of them, tooth erosion, could ruin your dental health.
Your stomach uses strong acids to break down food during digestion. A ring of muscle just above the stomach called the esophageal sphincter works as a one-way valve to allow food contents into the stomach but prevent acid from traveling back up through the esophagus.
GERD occurs when the esophageal sphincter weakens and starts allowing acid into the esophagus and potentially the mouth. The acid wash can eventually damage the esophageal lining, causing pain, heartburn, ulcers or even pre-cancerous cells.
Acid coming up in the mouth can cause the mouth's normally neutral pH to slide into the acidic range. Eventually, these high acid levels soften and erode tooth enamel, increasing the risk of decay and tooth loss.
Accelerated erosion is often a sign of GERD—in fact, dentists may sound the first warning that a patient has a gastrointestinal problem. Unfortunately, a lot of damage could have already occurred, so it's important to take steps to protect your teeth.
If you've been diagnosed with GERD, be sure to maintain good oral hygiene practices like brushing or flossing, especially using fluoride toothpaste to strengthen enamel. But try not to brush right after you eat or during a GERD episode: your teeth can be in a softened condition and you may actually brush away tiny particles of mineral. Instead, wait about an hour after eating or after symptoms die down.
In the meantime, try to stimulate saliva production for better acid neutralization by chewing xylitol gum or using a saliva booster. You can also lower mouth acid by rinsing with a cup of water with a half teaspoon of baking soda dissolved in or chewing on an antacid tablet.
You can also minimize GERD symptoms with medication, as well as avoiding alcohol, caffeine or spicy and acidic foods. Try eating smaller meals, finishing at least three hours before bedtime, and avoid lying down immediately after eating. Quitting smoking and losing weight may also minimize GERD symptoms.
GERD definitely has the potential to harm your teeth. But keeping the condition under control will minimize that threat and benefit your health overall.
If you would like more information on the effects of GERD on dental health, please contact us or schedule an appointment for a consultation. You can also learn more about this topic by reading the Dear Doctor magazine article "GERD and Oral Health."
By Canton Dental Collaborative
February 14, 2018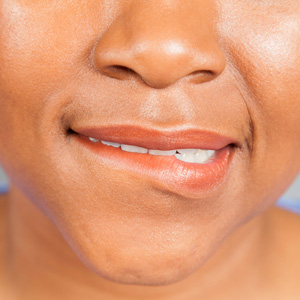 You might not be aware how much force your jaws generate while you eat or chew. But you can become aware in a hurry when part of your inside cheek or lip gets in the way.
What may be even worse than the initial painful bite are the high odds you'll bite the same spot again—and again. That's because of a feature in the skin's healing process.
As a surface wound heals, it often forms a cover of fibrous tissue consisting of the protein collagen. This traumatic fibroma, as it's called, is similar to a protective callous that develops on other areas of damaged skin. In the process, though, it can become "taller" than the surrounding skin surface, which increases the chances of another bite.
This second bite often results in more fibrous tissue formation that rises even higher from the skin surface, which then becomes more likely to be bit again. After repeated cycles, the initial wound can become a noticeable, protruding lump.
These kinds of sores are typically not cancerous, especially if they've appeared to form slowly over time. But they can be a nuisance and the occasion of sharp pain with every subsequent bite. There is, though, an effective way to deal with it—simply have it removed.
While it involves a surgical procedure—an oral surgeon, periodontist or dentist with surgical training usually performs it—it's fairly minor. After numbing the area with a local anesthetic, the dentist will then completely excise the lesion and close the resulting gap in the skin with two or three small sutures (it could also be removed with a laser). The wound should heal within a few days leaving you with a flat, flush skin surface.
The tissue removed is usually then biopsied. Although it's highly unlikely it was more than an annoying sore, it's still common procedure to examine excised tissues for cancer cells. If there appears to be an abnormality, your dentist will then see you to take the next step in your treatment.
More than likely, though, what you experienced was a fibroma. And with it now a thing of the past, you can chew with confidence knowing it won't be there to get in the way.
If you would like more information on dealing with common mouth sores, please contact us or schedule an appointment for a consultation. You can also learn more about this topic by reading the Dear Doctor article "Common Lumps and Bumps in the Mouth."